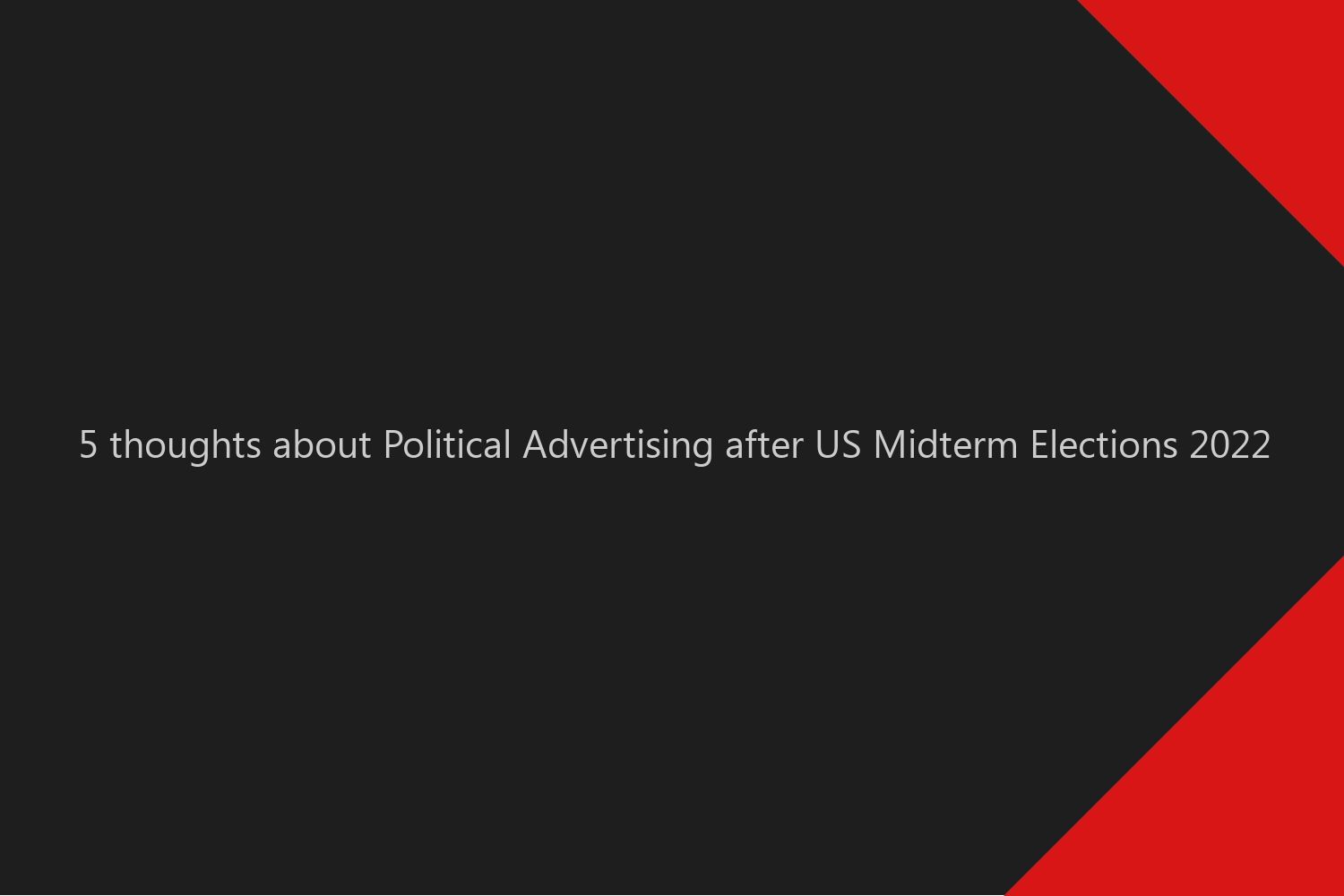 5 thoughts about Political Advertising after US Midterm Elections 2022
---

5 thoughts about Political Advertising after...
Every day we see more traditional media like Radio, Posters, and TV getting digitalized and assimilated into Programmatic Advertising. As a result, each election cycle budget for Digital and CTV campaigns doubles. In the following years, we'll be able also to book Out-Of-Home using Google and Xandr platforms.
Social media advertising is very effective in persuading/influencing voters right after Broadcast TV. However, recent issues with Facebook/Meta might significantly impact where politicians will book their campaigns next cycle. It creates an excellent opportunity for Display, PreRoll, and CTV advertising using the Programmatic network.
However, it also makes it challenging to target voters precisely using cookies and device ids effectively, considering privacy regulations, limited user tracking, and built-in "VPN" networks like Apple Private Relay.
Thought after the US Midterm Elections 2022
Is precise targeting so important in Political Advertising?
Absolutely. And it will be even more critical in the future.
Privacy regulations, Cookie-less & Device IDs-less future, and Apple Private Relay (and Google Gnatcatcher) increase the complexity of reaching those voters and costs. With a limited supply of Cookies/Device IDs and increasing demand, CPM prices and campaign costs will rise significantly, and delivery quality will decline.
Is Geo-targeting enough to reach voters?
Well, yes, but actually, no.
Considering the evolution of Programmatic Advertising and expansion to new channels like DOOH, campaign planning and calculating potential contacts/user reach will become even more dependent on granular geography. It will involve calculating not only how many digital screens we have in the campaign area but there are close communication hubs where people from our campaign-targeted geography are traveling.
What is the most crucial part of Political Campaigns?
Reach specific voters, and keep high ad exposure to your ads.
More than delivering one or two impressions to the user per day is required. To let users spot your ad content and affiliate it with your campaign. If users don't get exposed enough to your ad, the chance they will vote for your politician is low.
What is the most influential digital ad channel?
CTV
In the US, TV streaming services, game consoles, and set-top boxes are widespread in many households. And since video ads are one of the most persuadable forms of communication, the popularity of this ad format is growing incredibly every year.
Does Facebook/Meta keep popularity in Political Advertising?
In the recent election cycle, Facebook/Meta stopped delivering ads the week before the election, which caused a bit of panic and the need to change a media channel so ads could be delivered. If you invest time, effort, and money on one platform, you want to use it until the end of the election cycle. Seeing how much chaos Mark Zuckerberg caused, I wonder if politicians will use his platform next election cycle.
Summary
During my stay in Washington, DC, I could feel the atmosphere surrounding the upcoming Midterm Elections from a first-person perspective. And I've to say my "European" expectation was wrong, very wrong. Political advertising is just a business, supply & demand. If you see an opportunity, you take it without attaching additional "ideology".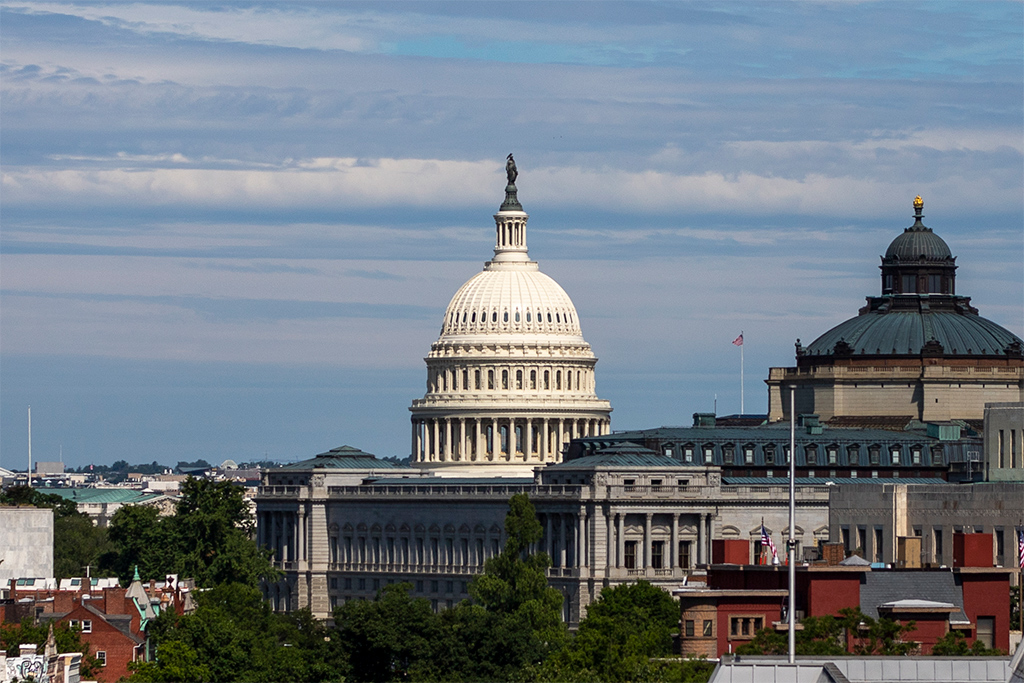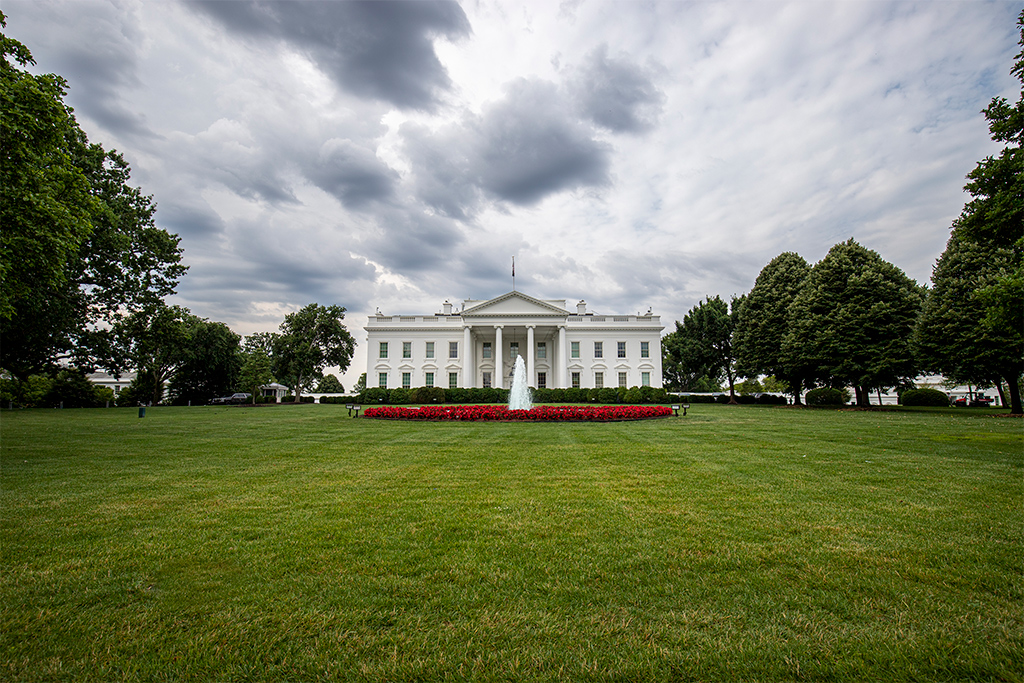 Links