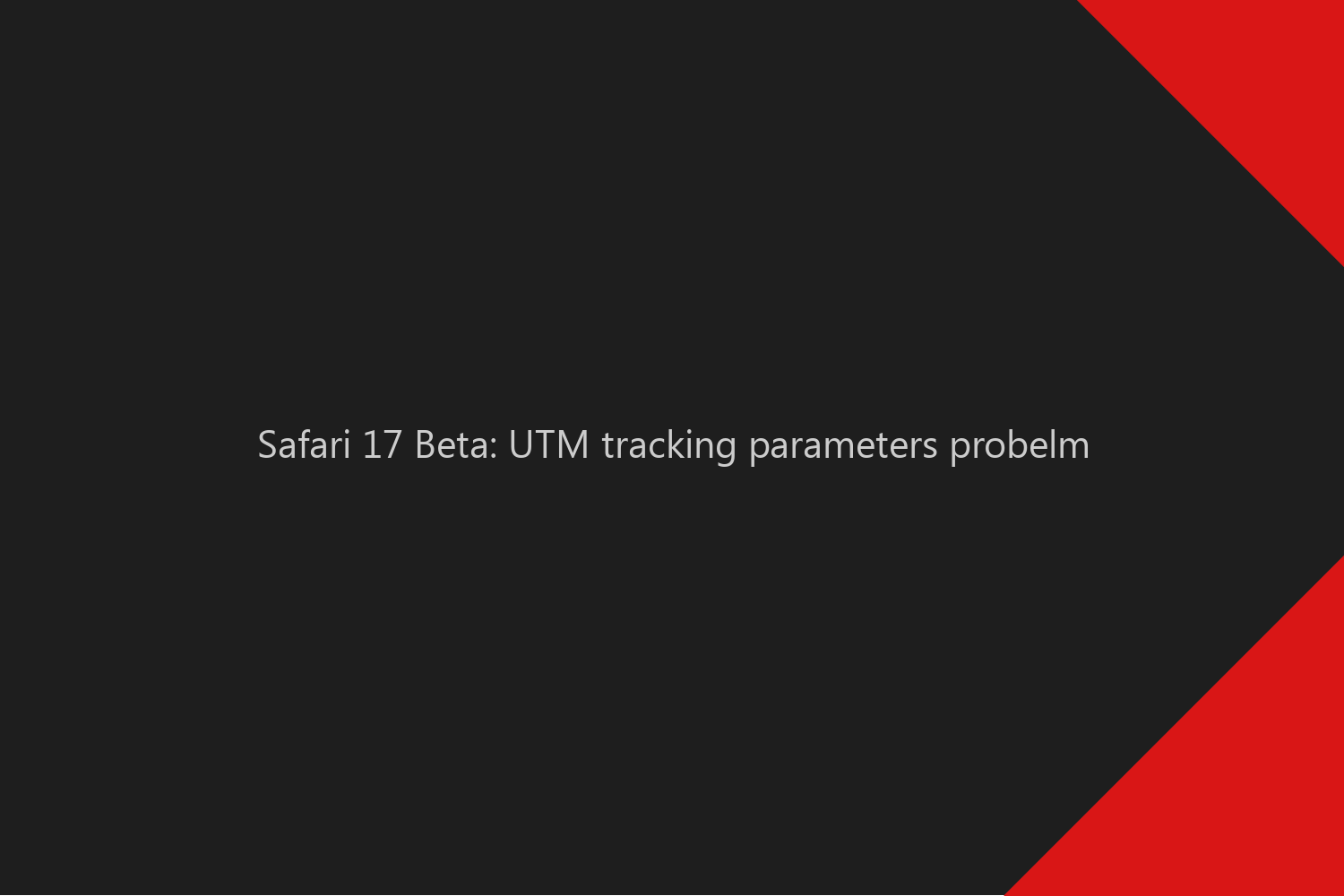 Safari 17 Beta: UTM tracking parameters problem
---

Safari 17 Beta: UTM tracking parameters...
The digital landscape has recently witnessed an increasing concern over online privacy. With Safari 17 Beta, Apple continues its commitment to user privacy by introducing new features and improvements. As always, it comes with unclear controversy. Let's discuss the most discussed change, "blocking for known tracking query parameters in links."
Safari 17 Beta's Privacy Features
The official WebKit blog post titled "News from WWDC23: WebKit Features in Safari 17 Beta" provides insights into the advancements introduced in Safari 17 Beta. However, as always, descriptions of new features are not very well explained.
Adding blocking for known tracking query parameters in links
Is the UTM parameter a tracking parameter? Yes.
Does UTM allow tracking of individual users or clicks? No
Is this what Apple is aiming for with new changes? No
Ok, now here is a funny part:
Does DCLID/GCLID/FBCLID are tracking parameters? Yes
Does DCLID/GCLID/FBCLID allow tracking of individual users or clicks? Yes
Is this what Apple is aiming for with new changes? Yes
Debunking the Social Media Problem
There have been claims within the digital advertising community that Safari 17 will remove UTM parameters because they are tracking parameters.
However, it is crucial to note that these claims are incorrect.
This feature does not target UTM parameters; they will continue functioning as usual. Not UTM's, but custom advertising click parameters appended to the links are the problem. They allow to 1:1 identify user and click and cookie in the attribution data modeling world.
Unfortunately, both types of explaining parameters are called "tracking," which is misleading.
Understanding How the Current Changes Work
Safari 17 removes specific query parameters from links like GCLID, DCLID, and FBCLID. It's important to highlight that this removal only applies when users are in Privacy Mode. Therefore, there is no reason to panic or assume that UTM parameters commonly used for aggregating campaign traffic in Google Analytics will be removed.
UTM Parameters vs. Individual Tracking
It is worth noting that UTM parameters are not used to track individual user clicks. Instead, they serve as valuable tools for marketers to understand the effectiveness of their marketing campaigns and identify the sources that drive traffic to their websites. Blocking specific tracking query parameters in links aims to prevent personal information leakage rather than hinder legitimate marketing efforts. Facebook and Google use custom tracking parameters like DCLID/GCLID/FBCLID to track each click and user, and based on that, full attribution, data modeling, and audiences are built. And that is the main focus today by Apple.
Mozilla Firefox
Since last year Firefox also has a similar option that users need to enable manually to remove individual tracking parameters. Right now, Firefox removes all parameters from the URL if they match the list below:
mc_eid
oly_anon_id
oly_enc_id
__s
vero_id
_hsenc
mkt_tok
fbclid
Bla Bla Bla, make a test.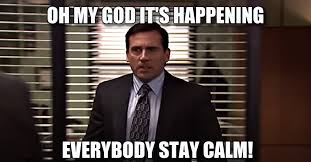 Example Test Link
https://example.com/?fbclid=IwAR4HesRZLT-fxhhh3nZ7WKsOpaiFzsg4nH0K4WLRHw1h467GdRjaLilWbLs&utm_source=facebook&utm_medium=cpm&utm_campaign=test_campaign
Safari 17.0 Beta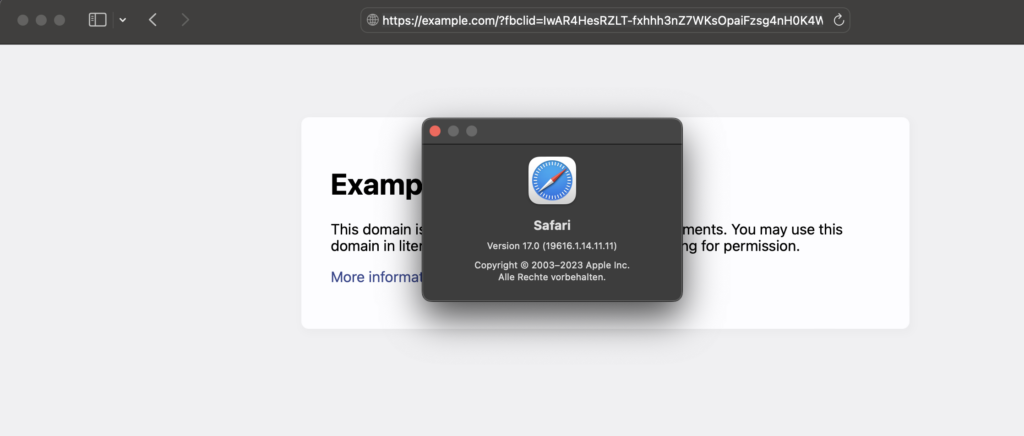 Mozilla Firefox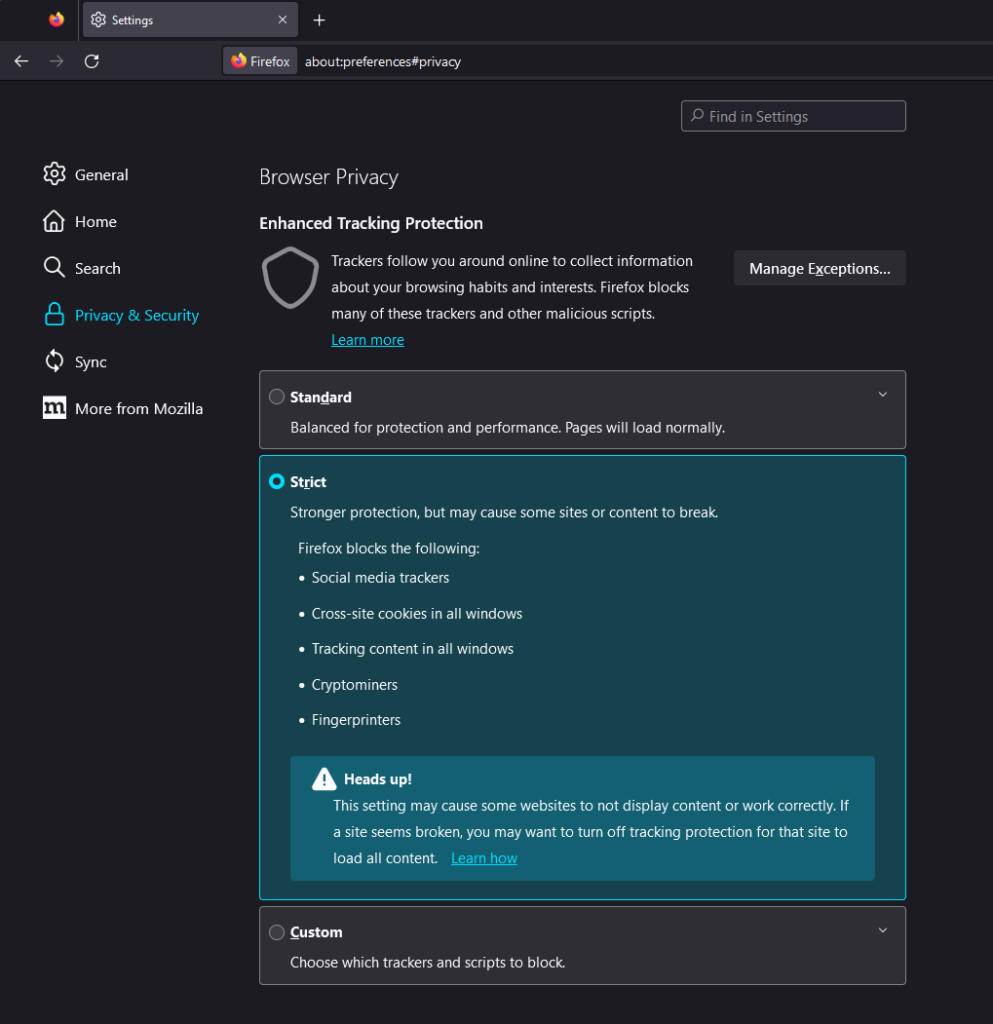 Testing Log – Safari 17.0 Beta
Tested in PRIVATE MODE.
List of tracking parameters that are removed:
gclid – Google AdWords / Google Analytics
dclid – Google Display Network
fbclid – Facebook Advertising
twclkd – Twitter Advertising
msclkid – Microsoft Advertising
mc_eid – Mailchimp
igshid – Instagram
List of tracking parameters that are not removed:
UTM's – Urchin Tracking Module
pk_* – Piwik
piwik_* – Piwik
mtm_* – Matmo
hsa_* – Hubspot
epik – Pinterest
ef_id – Adobe Advertising Cloud
s_kwicid – Adobe Analytics
dm_i – dotdigital
_branch_match_id – Branch
mkevt – eBay
campid – eBuy
si – Spotify
_bta_tid – Bronto
_bta_c – Bronto
Conclusions
Don't panic; all good; tomorrow will also be a day.
Apple never releases key privacy features well documented, which generates a lot of confusion.
Apple often changes or removes certain functionalities before a final version.
Links