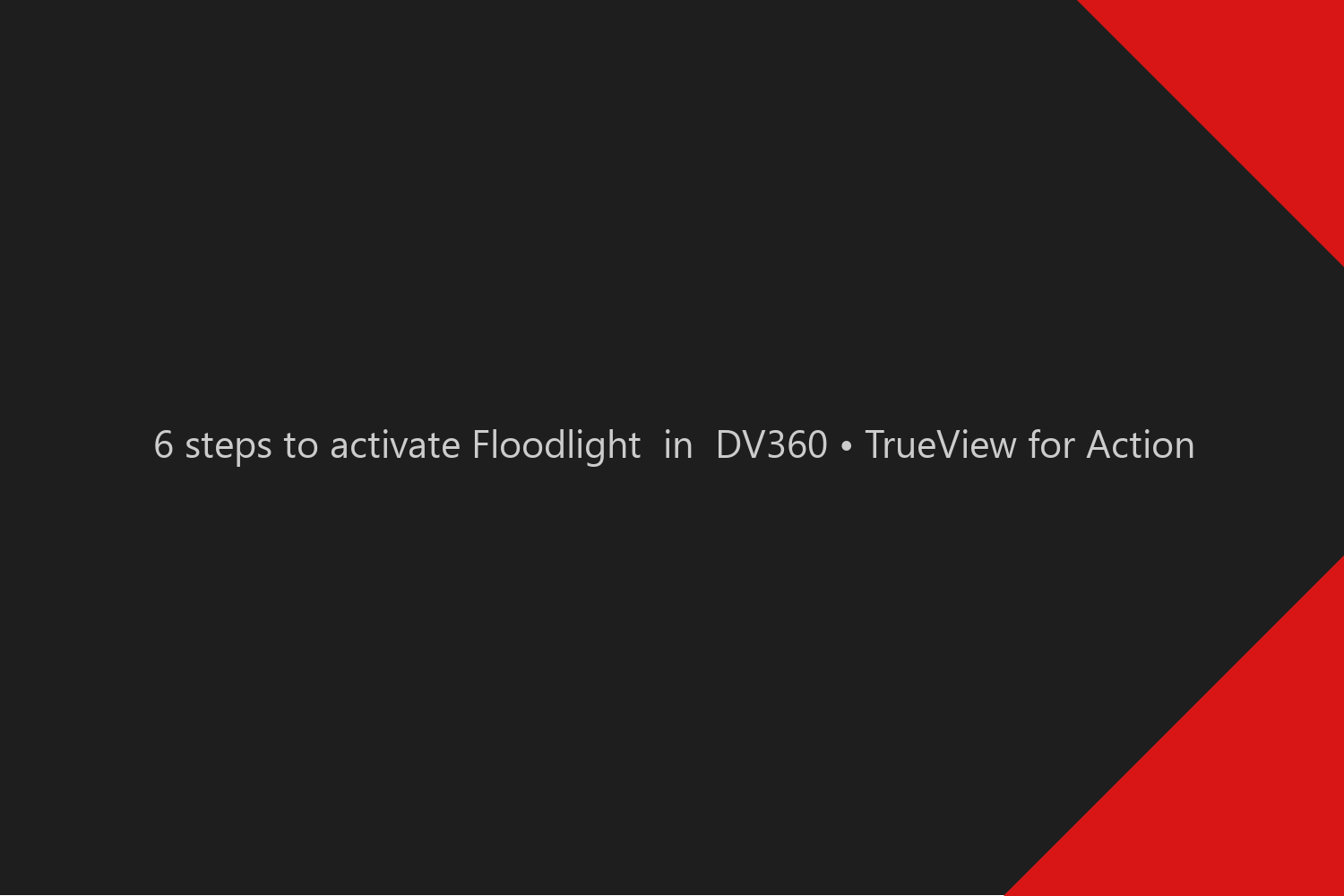 6 steps to activate Floodlight in DV360 • TrueView for Action
---

6 steps to activate Floodlight in DV360 •...
Prepare TrueView for Action LineItem and use Floodlights with TrueView support for measuring conversions in simple six steps.
Select Floodlight in the LineItem
While preparing the campaign in DV360, you create LineItem for TrueView for Action. And then, you would like to select Floodlight, which is already implemented on the website so that you could measure conversions.
But when you select Floodlight in the LineItem, under the Conversion tracking section, you notice that your Floodlight is grayed out, and you can not select it. No worries, it is not a bug; it is a feature.
You can not select Floodlight until it is not enabled for TrueView.

Enable Floodlight TrueView Setting
To Enable TrueView compatibility mode for our Floodlight, you need to navigate under the DV360 advertiser to the Resources, and under Floodlights, list, select your Floodlight.
When you scroll down, you will notice the TrueView settings section. Please turn on the option and save changes.
Copy TrueView tag
After you save the changes described above, under TrueView settings, Google will generate a conversion tag that you need to paste in your Floodlight.
Enable Floodlight Dynamic option
To paste the TrueView tag, you need to go back to Google Campaign Manager and enter your advertiser view. First of all, you need to check if the Dynamic Tags option in Floodlights configuration tab is selected. If no, please select and save changes.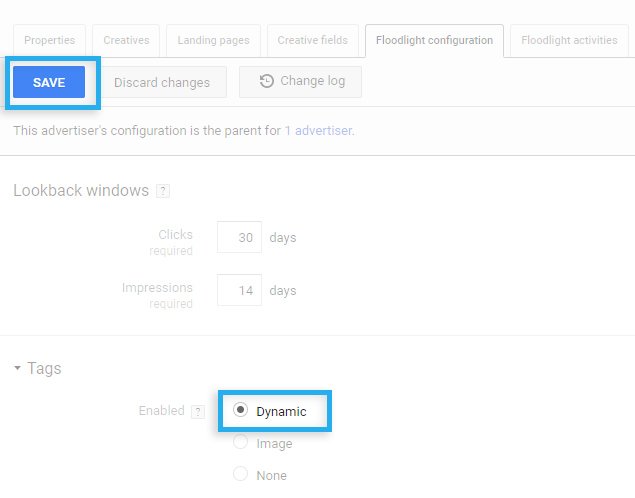 Add TrueView tag to the Floodlight
Now you can navigate to Floodlight Activities tab next to the right from the Floodlight configuration, you select Floodlight from the list, and on the very end, you find the Dynamic tags section.
Under the Dynamic tags section, Add a new tag, and in the Code column, you can now paste your TrueView tag from DV360. You need to put a name for your new tag so that you can write TrueView. This name does not affect, it is just a label.
After you finish, don't forget to save changes!
Select TrueView for Action Floodlight
When you come back from Google CM to DV360, to your TrueView for Action LineItem view, and try to find Floodlight you have tried to select before. Floodlight is not gray anymore, and it will have appended (TrueView) text at the end of the name. You can now select it and save changes.

Done!
Now you have enabled TrueView support for your Floodlight. Your LineItem will count conversions actions!
It is recommended to use the Global Site Tag (GST) version of the Floodlight, which supports 1st party cookies. Otherwise, you might have problems in counting conversions.
Oh, wait! But I don't use Google CM
If you use the only DV360 without linked Google Campaign Manager advertiser / Floodlight configuration, you need to only enable TrueView setting.
That's it, now we are done 🙂
Links
---
Contact Me

Contact me if you need advice or if you need help. Would you please choose the most suitable contact channel for you?

My Services

If you need a technical specialist to technical support to fix your problems, you are in the right place.

Who I am

Hello, my name is Wojtek, I'm an experienced Software Engineer, with many many years of experience in the advertising industry.
Subscribe to receive updates about new articles.
[newsletter_form button_color="#E74C3C"]